Whether you're heading out on the road for months at a time or driving out of town to escape the weekday grind, these five road trip essentials will most certainly enhance your trip. Don't leave home without 'em.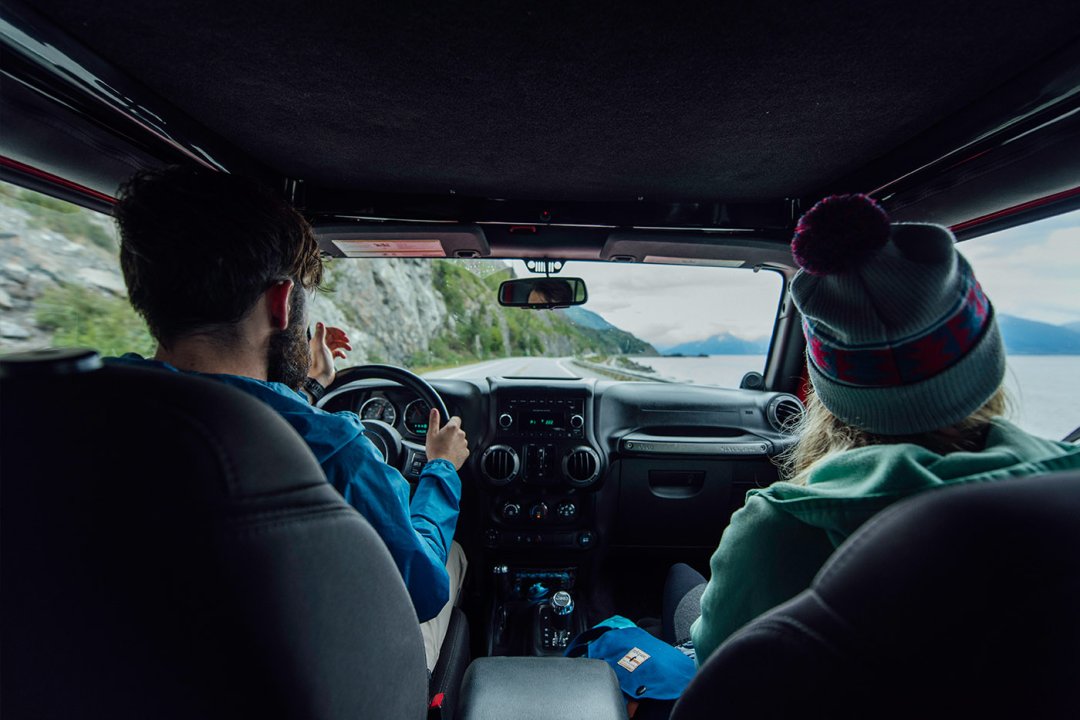 Music
Two years ago, I cut the cords, quit my job, sold off my things, moved out of my apartment, and embarked on a nearly eight-month journey around the world—traveling by plane, train, boat, bike, tuk-tuk, car, motorcycle, paraglider, and foot. I stripped down my life to the essentials—only bringing along the clothes and gear that I'd need to embark on, document, and share my adventures.
The one cord that I didn't cut was to a subscription to Spotify Premium. For 10 bucks a month, it gives you access to literally millions of songs (uninterrupted by ads), custom playlists, curated stations—and, best of all, high-definition music offline. Just download songs, albums, and playlists to your phone; when you drop out of service (even if it's for weeks at a time) you'll still have tunes on the go.
Blanket
Filled with the same proprietary llama-fleece insulation that's used in Cotopaxi's Kusa Jackets, the Kusa Blanket should be a staple for every car—helping you to stay warm wherever you are. It's the perfect blanket for bundling up at the beach, stargazing from the roof of a Jeep, or cuddling in the back seat at the drive-in movies. Let's be honest, though—it'll come in handy when you don't feel like setting up the tent, and you just want to sleep in the car. (Don't feel alone—we've all done it before!)
Snacks
Just as every road trip is inspired by the songs played through speakers that boom, so too should it be inspired by food—snacks that fuel the long haul down those deserted desert roads for miles in between towns.
This is where EPIC Bites come in. The bite-sized meaty snacks come in delicious flavors (Bison Meat, Beef Steak, and Salmon & Maple) and are sourced from ethically raised animals.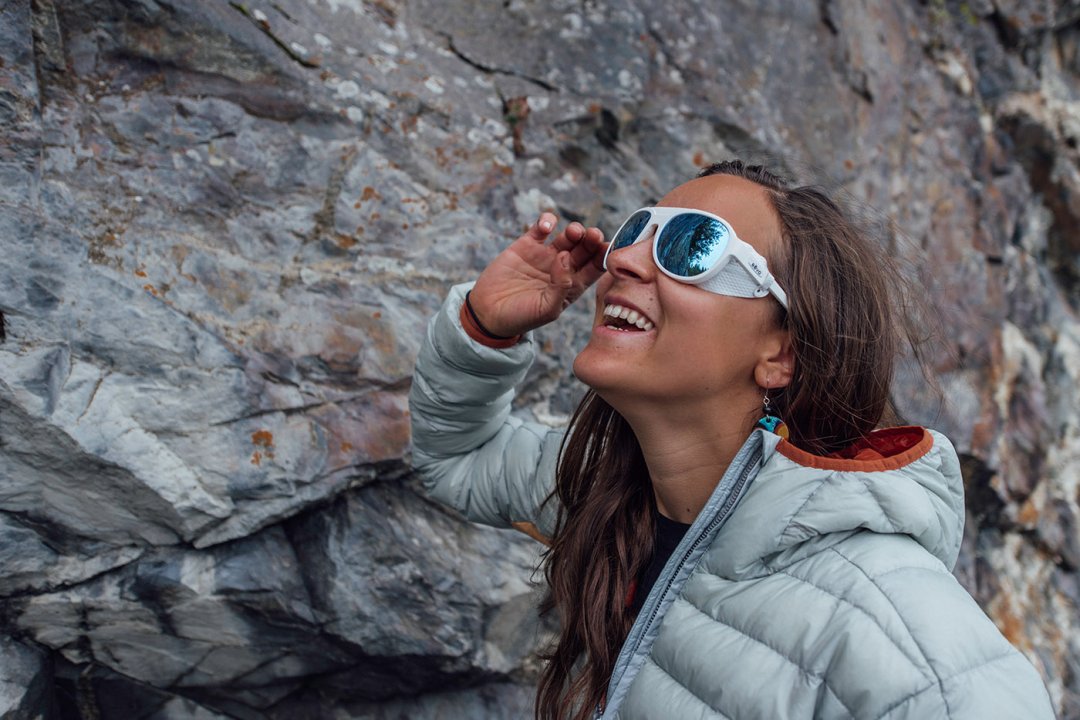 Sunglasses
Sunglasses are an absolute necessity for fighting brightness and glare from the road, sun, and sky. And the classic, unisex styling and technical, high-performance lenses of the REVO Clayton Sunglasses make them a winner for everyone who tries a pair on.
Power Source
When the sun sets below the horizon and the glare goes away, you pull off your sunglasses until another day. Then it won't be long before stopping for the night, but don't get caught fumbling around in the dark without a light.
The PowerLight fits in a pocket, pushes out up to 450 lumens (that's about three times as bright as a standard headlamp), and has enough juice to fully recharge a 6in smartphone—making it the perfect piece of gear to stash in a glove box.
Have any favorite road trip essentials? Share them in the comments below.
---
CHRIS BRINLEE, JR. IS A STORYTELLER. Stories, however, are not best-told from inside the walls of a cubicle, so in August 2014, Chris left his behind—quitting his fancy advertising art director job to go experience something more. Since then, Chris's adventures have led him around the globe—he's backpacked endless summer days in Alaska, climbed 6,000m peaks in Nepal, ridden motorcycles across Vietnam, and paddled remote fjords in Greenland seeking first ascents.On each adventure, Chris celebrates discomfort; both his work and life are reflections of that core ideal. Follow his adventures on his Instagram @chrisbrinleejr. 
Do Good T-Shirt – This is a staple. I don't even have to think about which T to pack, because I'm always wearing this one. The fabric is soft and the message is loud and clear.
Pacaya Jacket – The Pacaya is my go-to insulating layer. It's lightweight, warm, and packable; because it's filled with Polartec Alpha, it still insulates when wet.
Roca Duffel – The Roca is super burly and has a cavernous interior space, making it perfect for stuffing with climbing gear–or anything else that I may need while on the road.
Bataan Fanny Pack – For those quick jaunts around town, there's nothing better to hold the essentials: sunglasses, spare batteries, snacks, sunscreen; even small bottles of water. I wear mine everywhere.
Kusa Blanket – The perfect solution for chilly nights–or air conditioners.