I want to share some tips for taking some awesome outdoor photos. Being a photographer who shoots a big deal of outdoor/landscape photos, I am often asked by people if I have any advice. It always comes to me as a surprise, because, to be honest, I oftentimes feel like I have so much more to learn when it comes to outdoor photography. However, I still have some tips for you!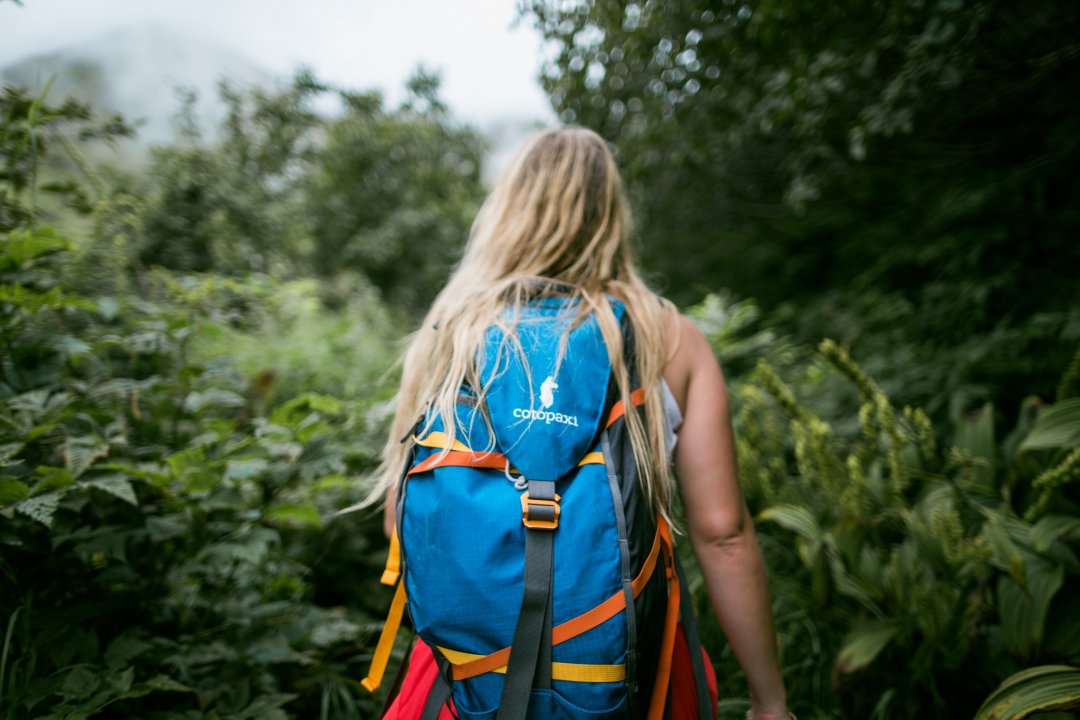 Get Outside
Make time to get outside! I find that most people who aspire to be outdoor photographers also love the outdoors, so make some time in your life to take a quick hike on a Saturday, or head to the beach for a sunset after a busy day of work or school. Make it a point to schedule some time to spend outside. The more time you spend outside, the more you'll enjoy your time & have opportunities to take photos.
Shoot Using a Wide-Angle Lens
If you have a DSLR of some sort, having a wide-angle lens allows you to get more of the landscape in your photo. You will get so much more of the "big picture" using the wide-angle lens. For reference, I use a 24mm lens on my camera when I'm outdoors. I never even switch the lens—I just keep that one on, and it makes for great photos.
Wake up Early, and Stay up Late
If you're going to take more outdoor photos, another tip is to get used to waking up early or even staying up late. Two of the most incredibly beautiful times of the day for outdoor photography happen to be the golden hours. There's one golden hour for sunrise (usually the half hour before the sun finally rises) and then there's also a golden hour for sunset (usually the half hour after the sun finally sets).
Any other time besides these two windows will definitely still make beautiful photos; however, it may be a slight challenge when the sun reaches high noon, creating harsh light and shadows on everything. So if I could leave you with one thing for this tip, make sunrise and sunset a priority. It's always worth it.
Find new Angles
When taking outdoor photos, don't be afraid to try new angles. Traditionally, landscape photos have always been of vast landscapes taken in the landscape horizontal perspective. However, who needs rules when you are working at your art—break 'em! Try different perspectives and angles. Sometimes getting the big picture is awesome; however, sometimes capturing a tiny part of the big picture is just as compelling and beautiful. Sometimes focusing in on one aspect of the large picture is actually more meaningful and more able to evoke a feeling.
So, don't just stick to horizontal shooting; switch it up! Get down on your knees and look for different perspectives. Don't forget to look down and also to look up when shooting. You never know what might be below you or what may be in that tree above you. Don't confine yourself into the boxed set of rules.
Tell a Story
Have you ever seen an outdoor photo that has reminded you of a fond memory, or maybe it has even made you feel emotions? Perhaps you've seen a photo and it feels like you're right there, in on the action in the moment. Those are photos that tell a story. And to be honest, those are the best photos.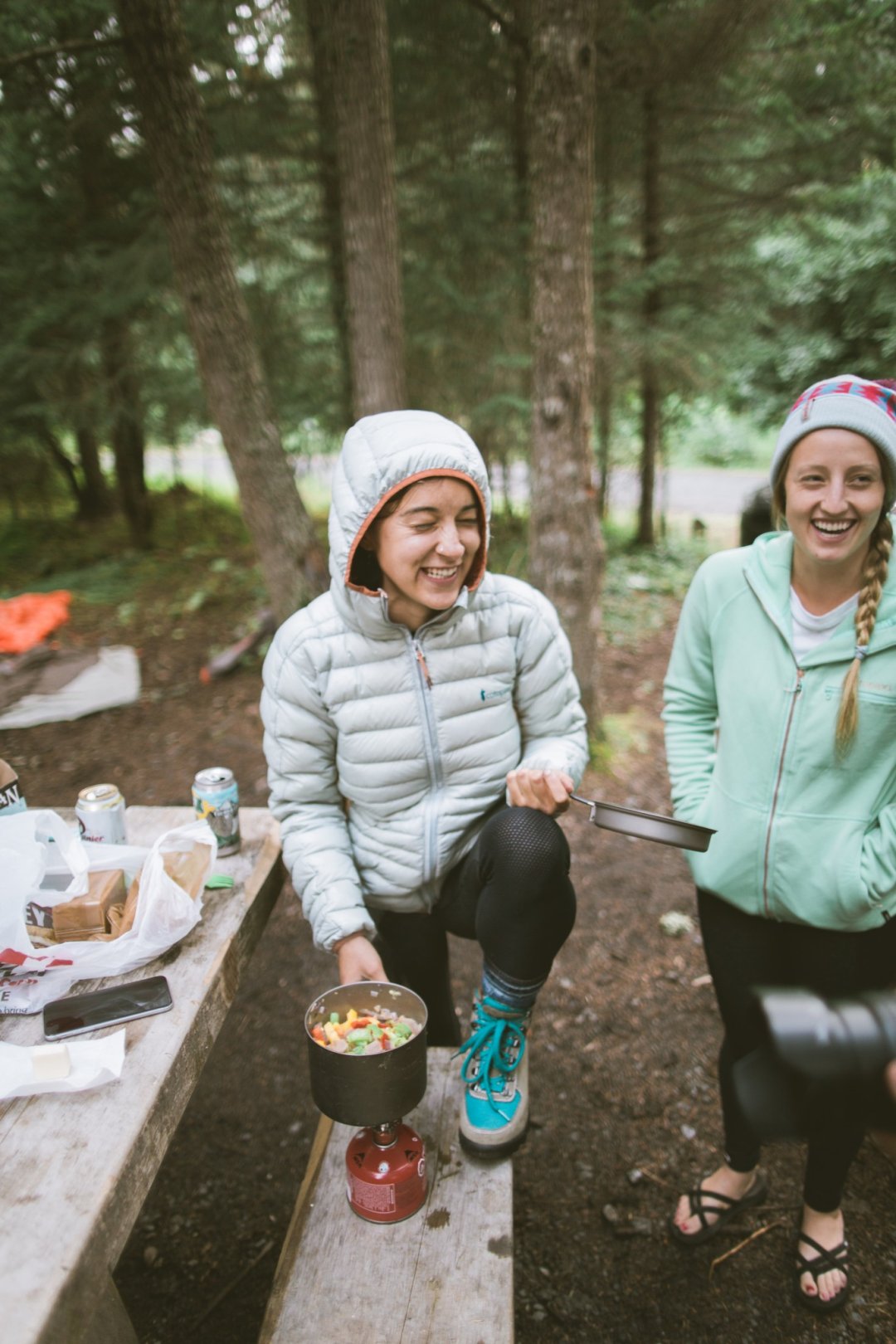 I always try to keep this reminder at the forefront of my mind when I am shooting. What story am I telling through my photos? Don't necessarily try to come up with a story and manipulate your photos to tell that story. Instead, be aware of the story that is naturally happening, and capture those moments. Capture the real-life and candid moments that altogether evoke a message to the viewer. Those moments are always better than the staged or planned story moments.
Experience the Outdoors, Too
I think for many outdoor photographers, this is the one thing we seem to overlook, miss, and forget. Sometimes it can be easy to spend all of our time in a beautiful place with our cameras glued to our faces. While yes, you may get more shots, you will also completely miss out on the experience of being outside.
Put down the camera, take it all in, make memories, and experience the beauty with your own eyes. Then, when a meaningful moment comes, take a photo or two—but then get back to experiencing.
---
Mike Gregory (@mike_pgregory) is a photographer located in the Central Valley of California. Spending most of his time in Yosemite National Park, Mike loves being outdoors and taking adventures. Taking photos and telling stories is something he is passionate about. When planning your next road trip, be sure to check out his collection:
1) Paray Lightweight Jacket 

I literally wear this all the time.  The material is super light, it actually keeps me really warm. This is the perfect jacket for those slightly chilly days and nights. It fits so well and looks great with anything I wear.
2) Fuego Down Jacket 
Perfect for those chilly mornings and nights.
3) Sueno Sleeping Bag
If I'm on a road trip, this is always nearby. It's so warm and the colors make for such great photos, too!
4) Del Dia Dopp Kit
THE perfect size for all of my hygiene and bathroom stuff. It's perfect for taking into those campsite bathrooms/showers. Furthermore, it's made from repurposed materials, and it's the only one of its color!
5) Samburu Pants (Sand Grey)
Never have I worn pants as comfortable as these. They are unlike any other outdoor pant. They're so comfortable and they look amazing, too. Almost like business pants but so, so comfortable.